Hello, my bookish friends!
There are a lot of things that are happening in my personal life lately (and it's a REALLY serious matter that needs my 100% attention) that I can't even read a book, post reviews, and explore the bookish community. Everything is happening so fast and I am currently contemplating whether to share it here or not. I want this blog to be a safe and happy haven for me but at the same time, I want to share a bit about my personal life as a way of relieving stress and arranging my thoughts through writing (if that's okay with you). I don't want to put some negative vibes in here but it wouldn't hurt anyone to share something that isn't about books right? Anyway, I am still thinking about it and I'm hoping to recover very soon so I can share it here, if ever.
Moreover, today's topic made me realized that I should probably read more books with a "main male" this year. I am open to suggestions for a good book with a male protagonist. 🙂
Top 5 Tuesday is a Weekly Meme hosted by the one and only Shanah @ Bionic Bookworm Blog! If you want to join too, check her Top 5 Tuesday – June topics here!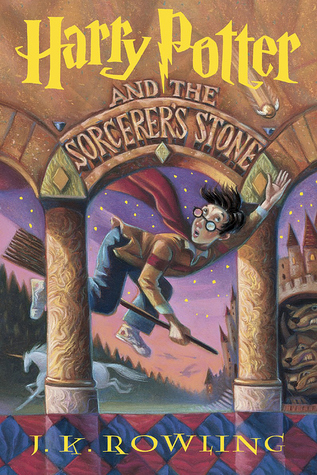 1. Harry Potter from Harry Potter Series by J. K. Rowling
Seriously though? When will I ever get tired of including Harry Potter in my weekly memes? Lol.
2. Percy Jackson from Percy Jackson and the Olympians Series by Rick Riordan
Just like Harry Potter, I grew up reading and watching Percy Jackson and the Olympians. Well, I honestly love the book more than the movie. I am also very fond of Percy Jackson's character.
3. Cassel from The Curse Workers Series by Holly Black
An outsider who killed his best friend. I just love EVERYTHING about this series.
4. Kageyama Tobio from Haikyu!! Series by Haruichi Furudate
Haikyu!! is an ongoing manga-turned-anime. Kageyama Tobio is a genius setter who is so full of himself until his teammates left him in the middle of a game. Overall, I love Kageyama Tobio more than Hinata Shoyo because, for me, Kageyama is the one who has a HUGE character development throughout the entire series.
5. Edwin Green from Two Like Me and You by Chad Alan Gibbs
I've been sharing this book ever since I've read it last month. Edwin Green is the common nerdy-type character but he's charming! I simply adore this book and that includes the main character, Edwin!
That's it for today's interesting topic!
Have you read any of these books? I'd love to know your thoughts about it!
HOW ABOUT YOU? WHAT ARE YOUR TOP 5 "MAIN MALE" CHARACTER? 🙂
Facebook | Twitter | Instagram | Pinterest | Goodreads | Bloglovin' | Support Me
---
Related Post: Top 10 All-Time Favorites!